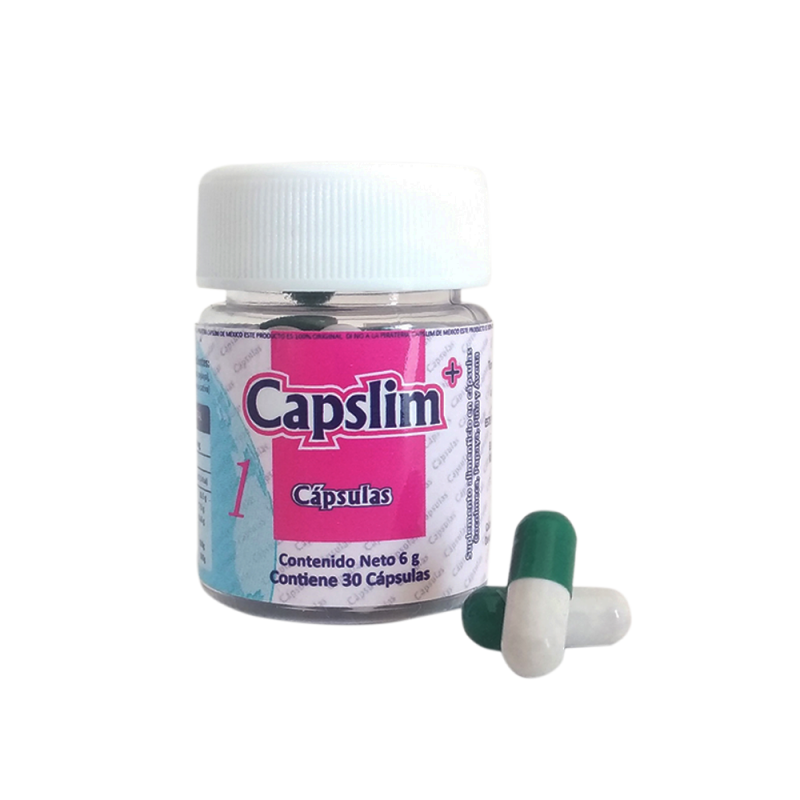  
Capslim 1 - Detox and Weight Loss Pills
You must take just one month of CAPSLIM 1 to detoxify digestive system, it helps to eliminate constipation, reduce colitis, reduce hemorrhoids, CAPSLIM makes you lose weight and drop sizes.
Benefits

CAPSLIM helps you to Detoxify your digestive system, helps to eliminates body fat, control cholesterol levels, reduces size, reduces constipation, lose weight and eliminates hemorrhoids.
How to use
Take a capsule of CAPSLIM 1 before going to sleep, it will make you feel better. Taking natural water helps you to lose weight, take a minimum of 50 oz. of natural water during the course of the day.
Ingredients

Additional information
Weight
0.56 oz.
Dimensions
1.3" x 1.3" x 1.7"
Type
Bottle
Contains
30 capsules of CAPSLIM
Ingredients

Cocolmeca (Smilax cordifolia), Pineapple (Ananas comosus), Papaya (Carica papaya), Oats (Avena sativa).

Contain Traces of Gluten